Pack your lunch and join us at PennFuture's offices for a special panel on Philadelphia air emissions data and climate change implications, the Clean Power Plan legal fight, and the history of environmental and climate politics.
Featured Speakers:
Dr. Peter DeCarlo, Assistant Professor, Drexel University, College of Engineering
Rob Altenburg, Director, PennFuture Energy Center
Roger Eardley-Pryor, Research Fellow,, Chemical Heritage Foundation
11:45 a.m. - 1:15 p.m., Monday, May 1
PennFuture's Philadelphia Office
1429 Walnut Street, Suite 400
Philadelphia, PA 19102
This event is free to the public.
Click here to register by April 29.
Presented by PennFuture and the Environmental Justice Center at Chestnut Hill United Church. This event will also be livestreamed via PennFuture & The Environmental Justice Center's Facebook pages.
Join us at Yards Brewing Company, Pennsylvania's first 100 percent wind-powered brewery from 7:30 p.m. - 10:30 p.m. on Thursday, May 18, as PennFuture is again putting the "fun" back into fundraiser with a special evening to generate support for our organization.
To make all of that great craft beer, you need clean air and clean water - and PennFuture works hard to protect both every day!
Spread the word! We want to see you all at PennFuture on Tap!
Yards Brewing Company
901 North Delaware Avenue
Philadelphia, PA 19123
Note: Must be 21 to participate.
Enjoy the open bar including Yard's Revolution and Signature Ales, catering by Wahlburgers Food Truck, and a silent auction.
We are proud to announce our guest speaker: journalist and author Seamus McGraw!
Our PennFuture beer glass will also be available for purchase.
We thank our host committee:
Larry J. Schweiger, President and CEO, PennFuture
Peter Burns, President, Infrastructure Solution Services
Joel Feldman of Raymond James and Associates & Liz Feldman, Realtor ABR, SRS, CNE
Jamie Gauthier, PennFuture Board of Directors and & Senior Director, Fairmount Parks Conservancy.
We thank our Premium Tap Sponsors: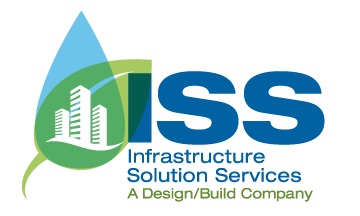 We thank our Silver Tap Sponsor:

We thank our Bronze Tap Sponsor:

PennFuture is hosting an evening of fundraising and delicious food at Mad Mex in Erie, Pa. this June. Tickets are $45, which includes gratuity and a 30 percent tax deductible donation to PennFuture. Additional donations are greatly appreciated!
7 p.m., June 6
Mad Mex Erie
Milcreek Mall
5800 Peach Street, Erie, Pa.
Join PennFuture's Western PA Outreach Coordinator Annie Regan and Communications Director Stephanie Rex as we meet and mingle with other environmentally-minded individuals for dinner, drinks and conversation about the current state of our work, including protection of our water, air, and land.
Money raised from this event helps to assure we have the resources needed to advocate for the waters Erie relies on for boating, fishing, safe drinking water and more.