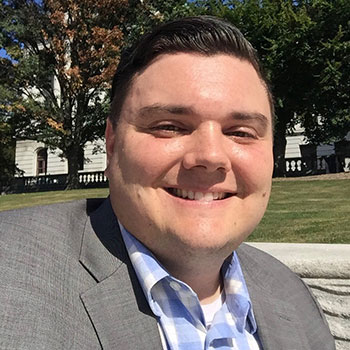 stepp@pennfuture.org
215-545-2013

Based in Philadelphia, Stepp leads and develops the organization's policy initiatives and is its liaison with elected officials in both Harrisburg and Washington D.C. He has organized and led coalitions on major policy threats and has taken a collaborative approach to policy, employing communications and outreach to a greater degree.

Matt was previously executive director of the Information Technology and Innovation Foundation's Center for Clean Energy Innovation (CCEI), where he managed and directed high-profile energy and climate policy initiatives at the state, national, and international level. He has testified before Congress and his work has appeared in various news and media outlets including as a regular contributor at The Energy Collective and The Hill.

Matt was a Christine Mirzayan Science and Technology Fellow at the National Academies of Science where he worked with the Transportation Research Board to analyze light duty vehicle energy reduction policy strategies. He also served as fellow at the Breakthrough Institute, where he focused on modernizing U.S. climate policies to include investments in clean energy innovation.

Active in millennial generation policy and advocacy issues, Matt participated in the first Millennial Trains Project. In 2013, he was named to the inaugural advisory board of Spark Clean Energy, which aims to connect emerging energy scientists and engineers with the broader innovation community to address grand clean energy challenges.

Matt holds a B.Sc. in Meteorology from Millersville University as well as a M.Sc. in Science, Technology, and Public Policy from the Rochester Institute of Technology. He is a professional member of the American Meteorological Society.

Matt is an avid home brewer, craft beer drinker, and successfully expanded Rope Swing Hops farm with his brothers-in-law through a Kickstarter campaign. Matt's beer pairing of choice is southern barbeque.