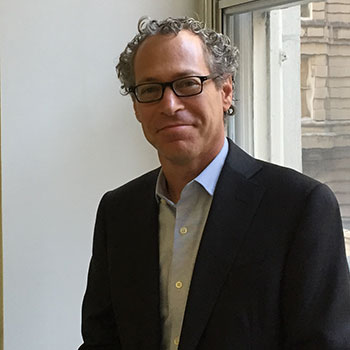 andrews@pennfuture.org
215-545-2133

Jay manages PennFuture's issue campaigns, organizes coalition efforts, and maintains relationships with policymakers, members of the organization, and the general public. Overseeing a staff of experts, he is familiar with myriad environmental issues including watersheds, sustainability, urban issues, climate action, air pollution, and consumer energy issues.

Jay creates strategies to maximize citizen advocacy and engagement through initiatives like PennFuture's Advocates for Conservation and the Environment (ACE) program. This project trains volunteers to serve as local direct advocates to state and federal representatives.

Jay earned a M.A. and Ph.D. in English from the University of Pittsburgh and a B.A. in political science from SUNY Buffalo. He started his career as a professor at Temple University and, prior to joining PennFuture, worked with the American Federation of Teachers (AFT) directing grassroots and legislative advocacy programs, political mobilization campaigns, and fundraising efforts for its Pennsylvania state affiliate.

As a world traveler, Jay camped in the Sahara, paddled the Ganges, hiked in Europe, trekked in Asia, got lost in the Middle-East, and wandered in South America, taking note of the human impact on the planet throughout his journeys.