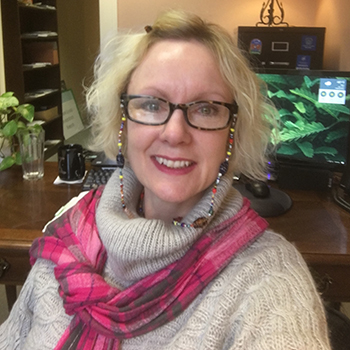 717-214-7921
miller@pennfuture.org
Gwenn Miller is the Database Manager at PennFuture, where she ensures donor gifts are processed accurately, develops fundraising reports, and conducts digital and print communications supporting fund development.
Gwenn knows that climate change is the single greatest challenge of our time, and that PennFuture is laser-focused on combating it through protecting our air, water and land, making this the most important work she can be doing today.
Gwenn previously directed the foundation, corporate and government fundraising efforts of a health and human service NPO serving the midstate and Lehigh Valley regions. She empowered staff to achieve metric and dollar goals while guiding program leaders in advancing their strategic goals and annually developed and implemented a strategic fundraising plan, which resulted in total awards of over $3 million. Keys to Gwenn's success have been in developing program operations expertise and effective long-term relationships.
Gwenn holds a master's in public administration from the University of South Carolina with a concentration in land use planning.
Gwenn is both a certified chillax practitioner and a progressive mom black belt. Gwenn and her son, Alex, live in the capital region. A native Pennsylvanian, Gwenn's wanderlust over 30 years has found her living in four states and one Mediterranean country. Chocolate and love are central to Gwenn's existence.